Culture is an active outworking of company values within a collaborative team. At Jade, we see our values as giving people the freedom to be creative and passionate - and this also flows into how clients are brought through an engagement with us.
With a core value of People First at Jade, this means we not only respect the input and diversity of others, but our culture empowers our people to map out what this means in practice. We started our journey by enabling those in leadership positions to live out the Jade values for themselves. This included coaching around unconscious bias, and the development of an inclusive leadership mindset.

As Jade leadership began to re-interpret inclusion and diversity in their roles, they led their teams in brainstorming discussions. By creating a set of 'We Do' and 'We Don't' actions the value of People First gained a tangible working identity with each team member and could be placed into real work scenarios.
Creating values can often become a feel-good exercise, followed by a series of activities or events with the aim of drawing this value out. But values actually set the foundation for the culture, a dynamic and constantly evolving environment. So at Jade, a key measurement of success in this space is not just to have defined values on paper, but to see our values become self-sustaining in practice.
As part of Pride 2021, Jade is raising funds to support Rainbow Youth. While it isn't a company initiative this year, the business is proud to enable the work through a group of our people. We have badges and a special 2021 Jade pride logo, which you can see across our website and social media channels - we even made a T-shirt - all in support of our people and Pride.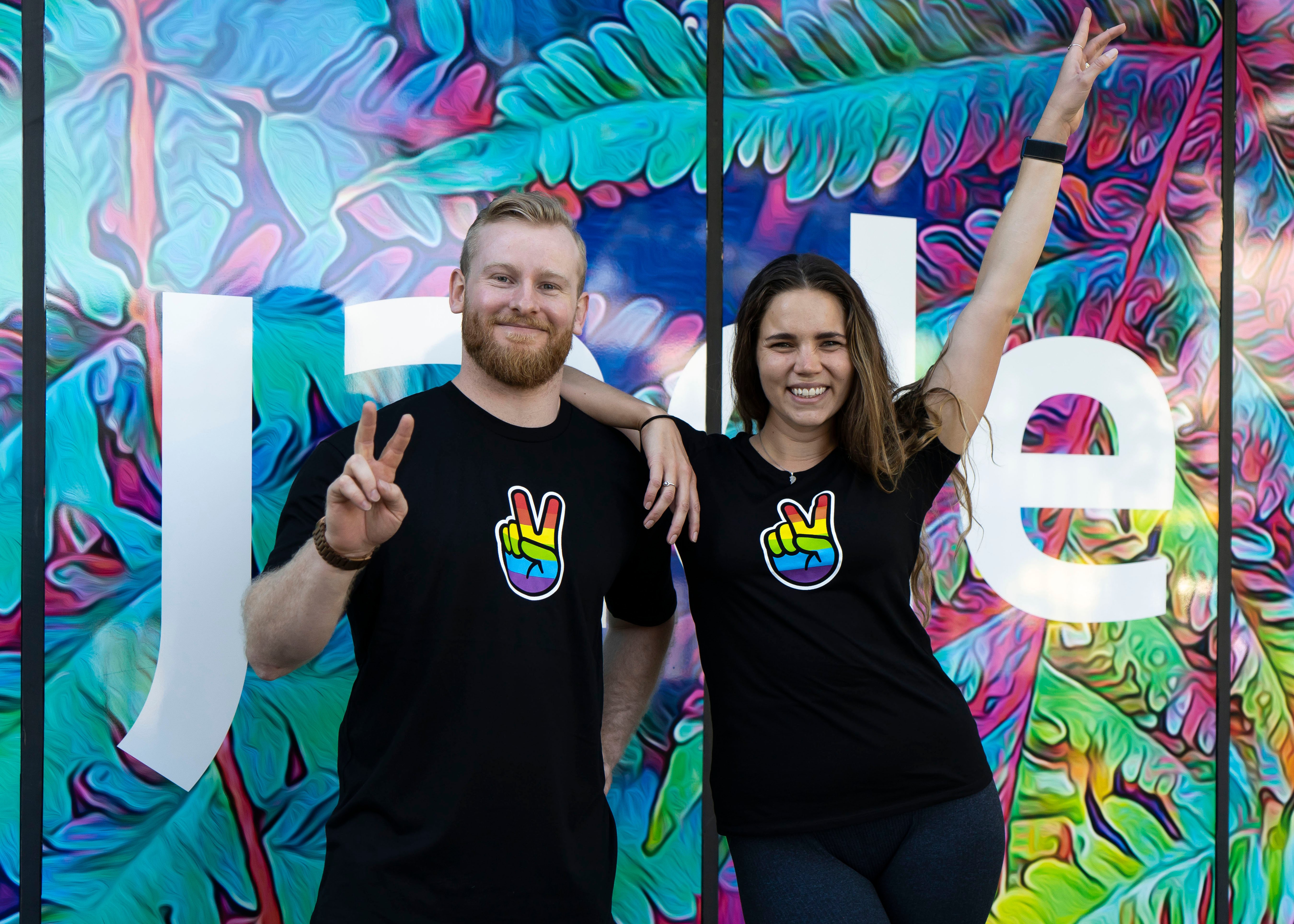 If you're thinking about being involved in the Pride Festival, or marking it in your company calendar next year, it's scheduled for 1-27 February 2022. More information about Rainbow Tick can be found through: https://www.rainbowtick.nz/
"I think the benefits for organisations of supporting diversity in the workplace are really really clear." Michael Stevens - former Architect and Founding Director of Rainbow Tick.
Talk to us about making data meaningful