Insurance is changing
Advancing technology threatens to leave companies behind. Businesses need to become more customer-centered. New competitors are emerging from unexpected places.
Responding to, or even leading, this disruption comes down to digital business transformation. In leading businesses, data is the biggest asset and there's a full, single view of each customer. Leaders know how to innovate, too, and get new ideas to market fast.
We know how to enable digital business in the insurance industry, from behind-the-scenes data integration to innovative mobile apps.
---
Our thoughts
Late in 2016 we held an executive roundtable with some of Australia's biggest insurance names. What we learnt was a lot about the transitioning state of insurance, and how you're adjusting to unexpected and ongoing change.
To help we've put together 'Inside insurance: Beyond talk of disruption, and into the work of transformation' an ebook which looks at the internal changes insurers are facing.
---
Some of our work with insurers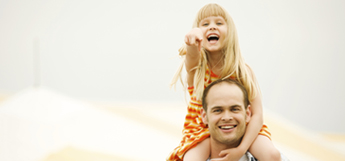 When ClearView financial planners or independent advisors sell life insurance, a Jade portal makes it possible, and calls on intelligent underwriting as well.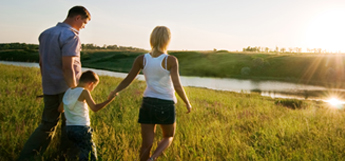 Australia's largest life insurer has chosen us as their innovation partner. Our quick product development responds to real-world challenges and has helped change the way TAL innovates.
Ask what our experts could do for you: sales@jadeworld.com.
---
Digital business transformation takes a blend of skills
Whatever you want to deliver, it takes a blend of professional skills.
Data integration

Data is your most valuable asset but you miss out on insights, like a single view of the customer, when it's stored in disparate systems. Our data transformation experts ask what you want to get out of your data, then make it possible. A single integration layer above your back-end systems needs only one connection from each underlying system, and one to each application. We unlock your data, make it easier to add new apps, and simplify the paths in and out of your systems.
Innovation services

See how software innovation works by collaborating with our experts. We can help turn your digital strategy into a roadmap, ready for step-by-step implementation. Each software project starts with user experience (UX) experts working alongside customers to discover what people really want, quickly iterate possible solutions, and arrive at a workable, professional design before you've invested too much in development or other costs.
Customer relationship management (CRM) consulting

CRM software gives a single view of each customer - all the data you need, easy to explore and update, in one place. We shape your CRM to increase user adoption within your business, making your investment more valuable. Today's CRMs are powerful out-of-the-box, but expert configuration and training can make a world of difference.
Data analytics

Our analytics specialists find new value in your data. We work with you to understand which areas have the most potential value, then design and implement solutions that draw out new insights. Data can reveal unexpected patterns, behavior, and opportunities.
Software development

Our developers form fast, flexible teams. We work in small chunks and share our progress as we go. Customers, designers, and user experience experts keep us true to the goal of building software that people love. On the way to creating the finished product we deliver early concept design, prototyping, and alpha and beta testing.
Support and hosting

Rather than give your IT team any more to worry about, our enterprise-grade services keep your software and environment running, up-to-date, and secure. Options include round-the-clock monitoring, proactive upgrades and changes, hot stand-by disaster recovery, and full hosting services.
---
Digital business and financial services: Our take
Our latest ebook provides insights about innovating to stay ahead of digital trends in the insurance sector. "As advancements in technology accelerate, and consumer behaviour change with it, fostering a culture of innovation will determine your success."
The work that falls under the banner of "IT" or "digital" is expanding into territory that many insurers find unfamiliar. For typical insurers, traditional IT comes naturally. Creative IT is becoming more vital as digital disruption changes the industry.
"Information, and the way you use it, defines an industry that used to be all about scale and reputation. For insurers, the next few years are going to see a lot of change as companies tackle a common set of problems."