Wealth and superannuation are changing
Wealth advisers and superannuation funds are feeling the pinch - or worse - of digital disruption. New competitors and new software threaten old business models. Data's role as a business asset is changing as technology evolves. Investors demand strong insights, delivered quickly, and want to make informed decisions at their own pace.
Successful financial advisers have already begun their digital business transformation. People and technology need to work closely together, backed up by the fluid flow of data and supported by robust, innovative software. We're already working with some of the most ambitious advisers in the industry.
Our thoughts
You're in the business of helping people plan for their future, but who's helping you plan yours? Our ebook has a few ideas about preparing your business for the future.
Our new ebook looks at the challenges facing Australia's Superannuation industry and draws on opinions from industry leaders to show you the importance of putting members first and ways to embrace digital change.
---
Some of our work with wealth advisers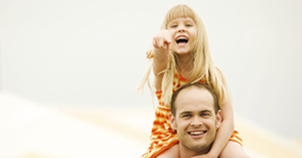 New digital platforms have cut operating costs and opened new revenue channels. Portals that connect customers and advisers to ClearView have changed the business.
A single platform brings analysts, advisors, and clients closer together. The first digital service added on top brings insight from advisers direct to clients' mobile phones.
Ask what our experts could do for you: sales@jadeworld.com.
---
Digital business transformation takes a blend of skills
Whatever you want to deliver, it takes a blend of professional skills.
Data integration

Data is your most valuable asset but you miss out on insights, like a single view of the customer, when it's stored in disparate systems. Our data transformation experts ask what you want to get out of your data, then make it possible. A single integration layer above your back-end systems needs only one connection from each underlying system, and one to each application. We unlock your data, make it easier to add new apps, and simplify the paths in and out of your systems.
Innovation services

See how software innovation works by collaborating with our experts. We can help turn your digital strategy into a roadmap, ready for step-by-step implementation. Each software project starts with user experience (UX) experts working alongside customers to discover what people really want, quickly iterate possible solutions, and arrive at a workable, professional design before you've invested too much in development or other costs.
Customer relationship management (CRM) consulting

CRM software gives a single view of each customer - all the data you need, easy to explore and update, in one place. We shape your CRM to increase user adoption within your business, making your investment more valuable. Today's CRMs are powerful out-of-the-box, but expert configuration and training can make a world of difference.
Data analytics

Our analytics specialists find new value in your data. We work with you to understand which areas have the most potential value, then design and implement solutions that draw out new insights. Data can reveal unexpected patterns, behavior, and opportunities.
Software development

Our developers form fast, flexible teams. We work in small chunks and share our progress as we go. Customers, designers, and user experience experts keep us true to the goal of building software that people love. On the way to creating the finished product we deliver early concept design, prototyping, and alpha and beta testing.
Support and hosting

Rather than give your IT team any more to worry about, our enterprise-grade services keep your software and environment running, up-to-date, and secure. Options include round-the-clock monitoring, proactive upgrades and changes, hot stand-by disaster recovery, and full hosting services.
---
Digital business and financial services:
Our take
The biggest priority for IT leaders in the financial services industry is improving customer experience. The right IT decisions can improve the digital experience, and let the rest of the company offer better service.